Braces made up of wires, bands, and brackets that are attached to teeth. They work together to correct misalignment and resolve a range of orthodontic issues.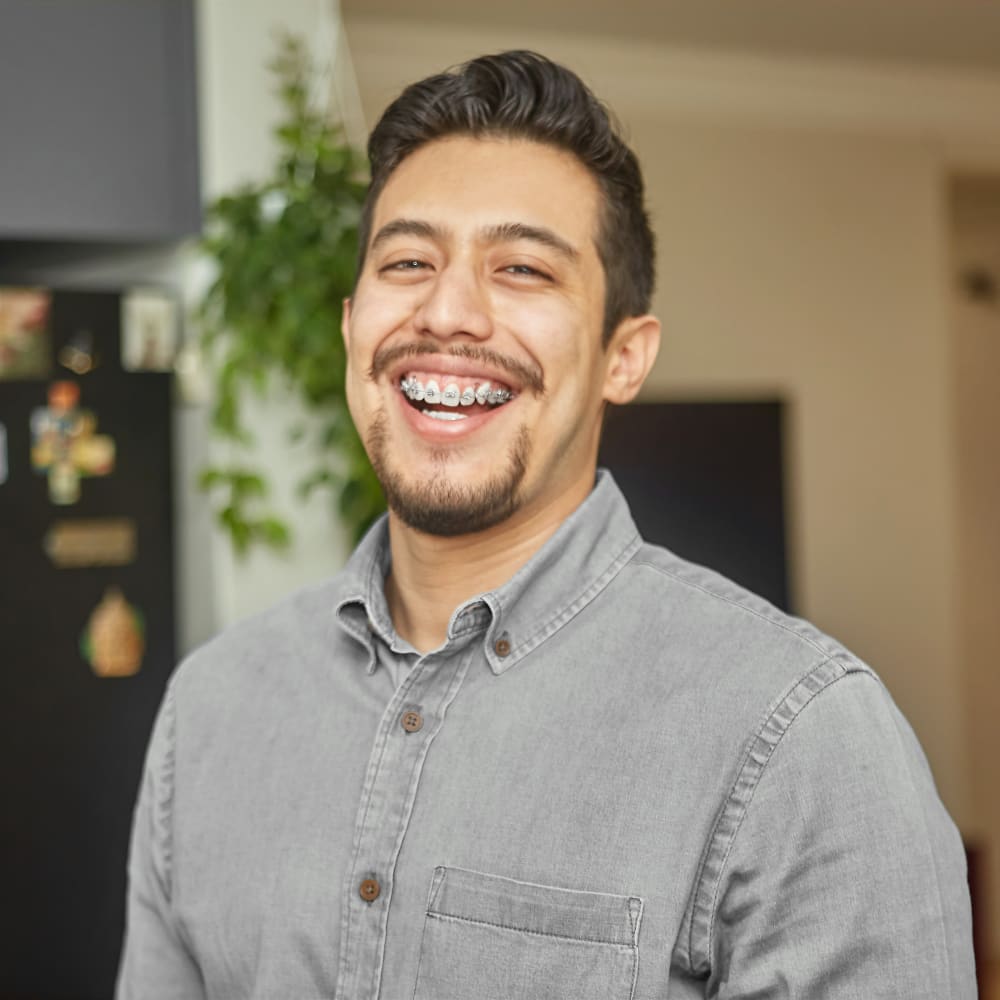 More Options. More Flexibility.
Metal Braces
These are the metal brackets and wires that most people picture when they hear the word 'braces' – however, current technology offers smaller and less noticeable braces of the past. Metal braces are often more affordable and provide patients with a way to express themselves through coloured bands.
Clear Ceramic Braces
Clear ceramic braces – also called clear cosmetic braces – are the same size and shape as metal braces. The difference is that they have tooth-colored brackets that appear 'clear' when worn. This allows them to blend into teeth, unlike metal brackets. These can be more expensive than metal braces, but for many patients, the discreet appearance is worth it.
Invisalign Clear Aligners
Invisalign is a discreet orthodontic treatment option that involves a series of clear plastic aligners rather than the traditional metal and brackets.