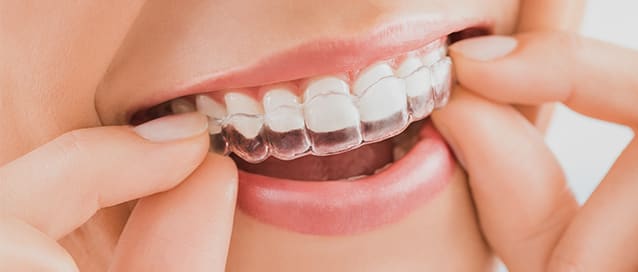 Invisalign Clear Aligners
Invisalign is a series of custom-made orthodontic clear aligners that work to straighten your smile without using metal brackets or wires.
As part of your Invisalign treatment, you will have to wear each set of aligners for about two weeks before changing to the next set in your series.
Invisalign is made from transparent plastic, so they can discreetly straighten your teeth. Casual observers shouldn't be able to notice you wearing them.
Clear aligners are also removable, so you can take them out to eat, drink, brush and floss.
Therefore you won't have to make any drastic changes to your diet or at-home oral care routines.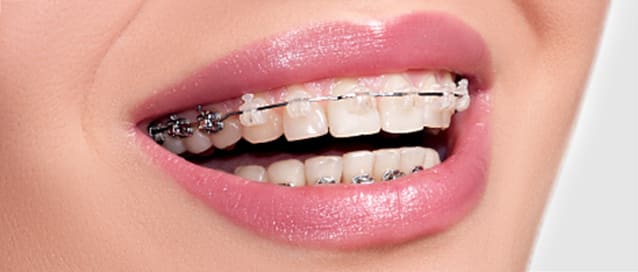 Traditional Braces
Traditional braces can be made from either metal or tooth-coloured ceramic. Your orthodontist will make adjustments to your braces throughout your treatment to help direct your teeth into their prescribed positions. 
Braces consist of elastic bands, wires, and brackets. These components work together to apply specifically calibrated forces to your teeth, to shift them gradually over time.
Traditional braces can be an effective way to treat both simple and complex misalignment and malocclusion orthodontic conditions.
Because there have been recent improvements made to their design, braces are far less obtrusive and much more comfortable than they used to be.